10 Local charities to donate to in Nigeria from charities dedicated to fighting hunger to charities that fight cases of social and legal maltreatment, non-profits are similar in their quest for a better tomorrow.
This list has a charity for almost every cause you might want to support.
1. MAMA MONI
Mamamoni is peer to peer lending and donation platform for low-income female entrepreneurs in rural and urban slum communities. It is a social enterprise that empowers poor rural and urban slum women with free vocational/financial skills and micro-loans. This initiative assists women in growing or restarting their business through funding and also necessary trainings and it has impacted and empowered over 4000 women in several rural/urban slum communities and given out over 100 micro-loans since 2013 with the belief that every woman should have access to credit to fund their business.
Irede foundation is a charity aimed at empowering children and youths living with loss of limbs. They are focused on helping children who have suffered such loss through traumatic experiences and medical conditions by creating campaigns to raise funds for physical aids such as prosthetics limbs as well as providing adequate support systems.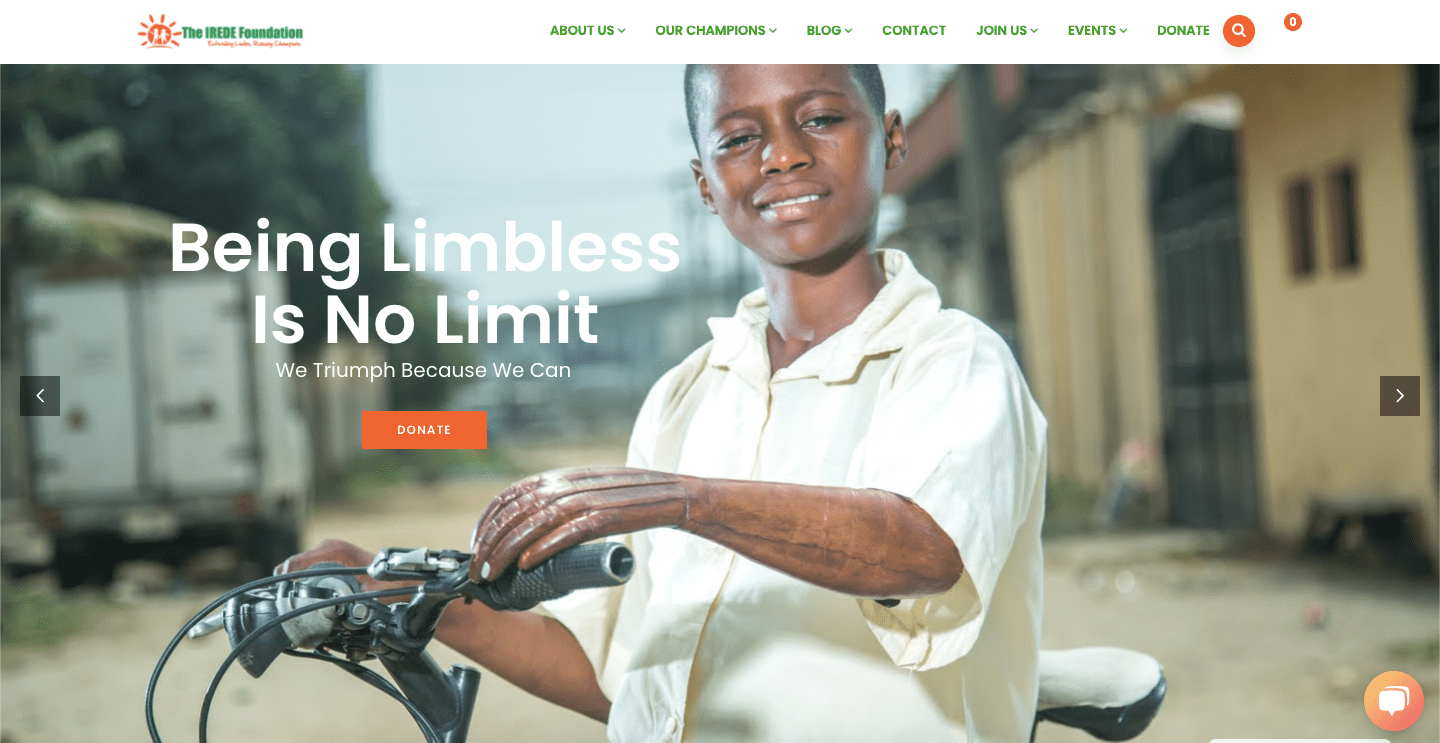 Lagos food bank is a non-profit, nutrition-focused initiative committed to combating hunger, food wastes and malnutrition. Their aim is to improve the nutrition of infants, pregnant women, elderlies, destitute, patients of diet related diseases and extremely indigent families who are unable to get the nutrients they require. They have extensive programs such as EDUFOOD, mobile pantry as well as the COVID-19 response which has been providing food to people who cannot afford it during the pandemic.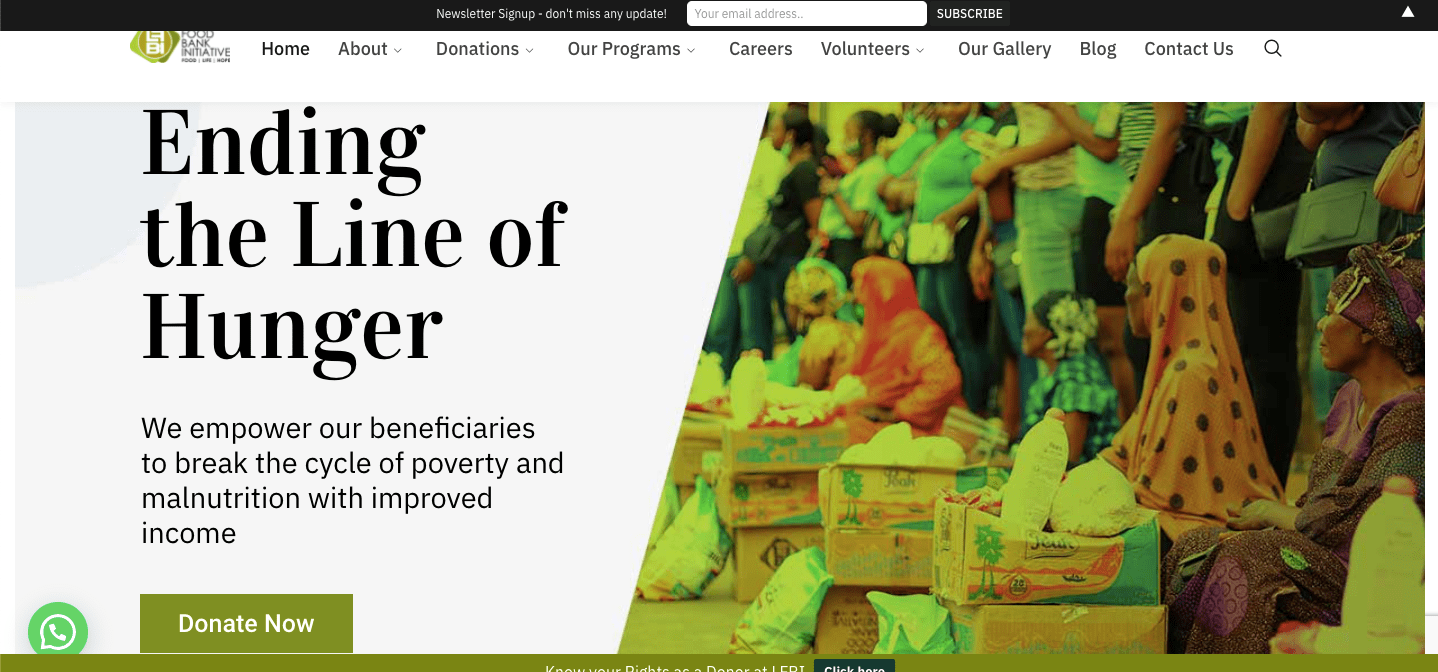 4. SAMI
Sickle Cell Advocacy and Management Initiative (SAMI) is a non-governmental organization that advocates on issues dealing with sickle cell and provides medical attention, care and emotional support for sickle cell survivors.
This initiative uses many media to show support, provide care and educate the public about sickle cell. They hold summits and shows such as the Touch A Cell Show which is an interactive radio series that aims to educate people and advocate on issues dealing with sickle cell as well as break the stigma associated with the disorder.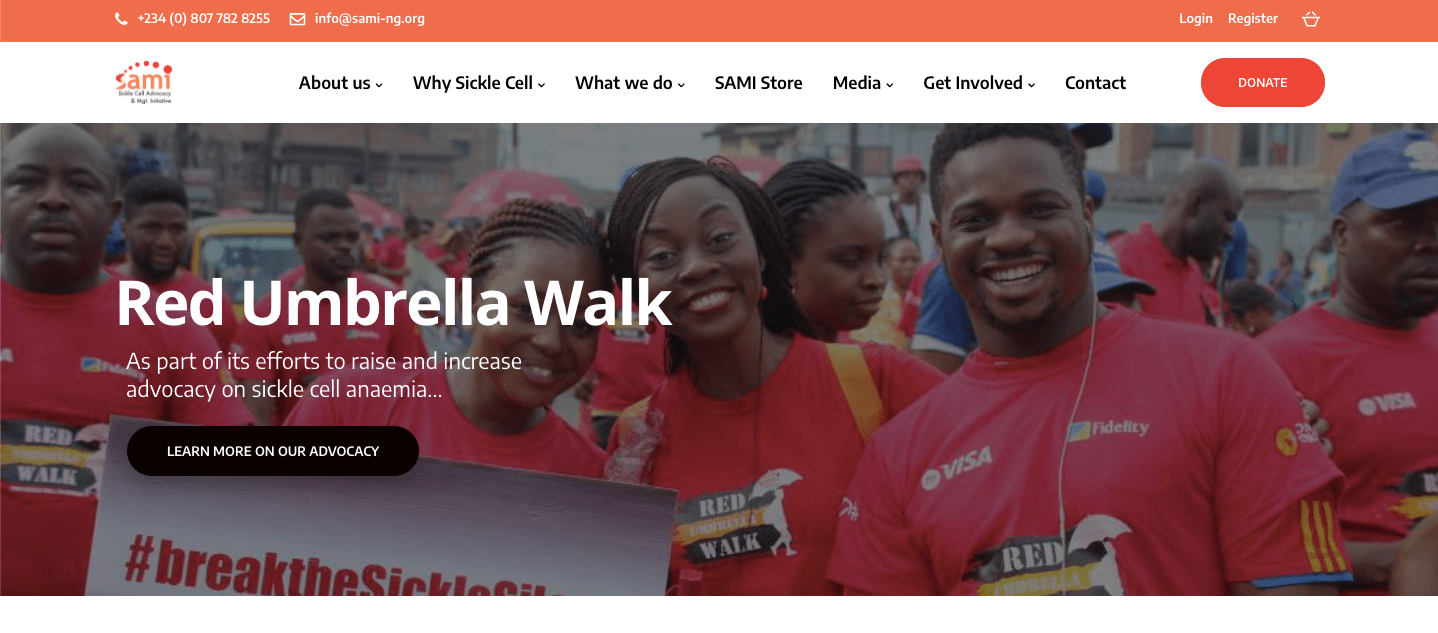 STER is a youth-led social enterprise advocating against sexual violence, providing preventive mechanisms, and supporting survivors.
They provide the public with educational and informative content on sexual and gender-based violence by running campaigns and awareness programs to enlighten the community on the need to end rape, victim-blaming and stigmatization. This initiative seeks to end sexual violence by bridging the gap that the system has failed to bridge.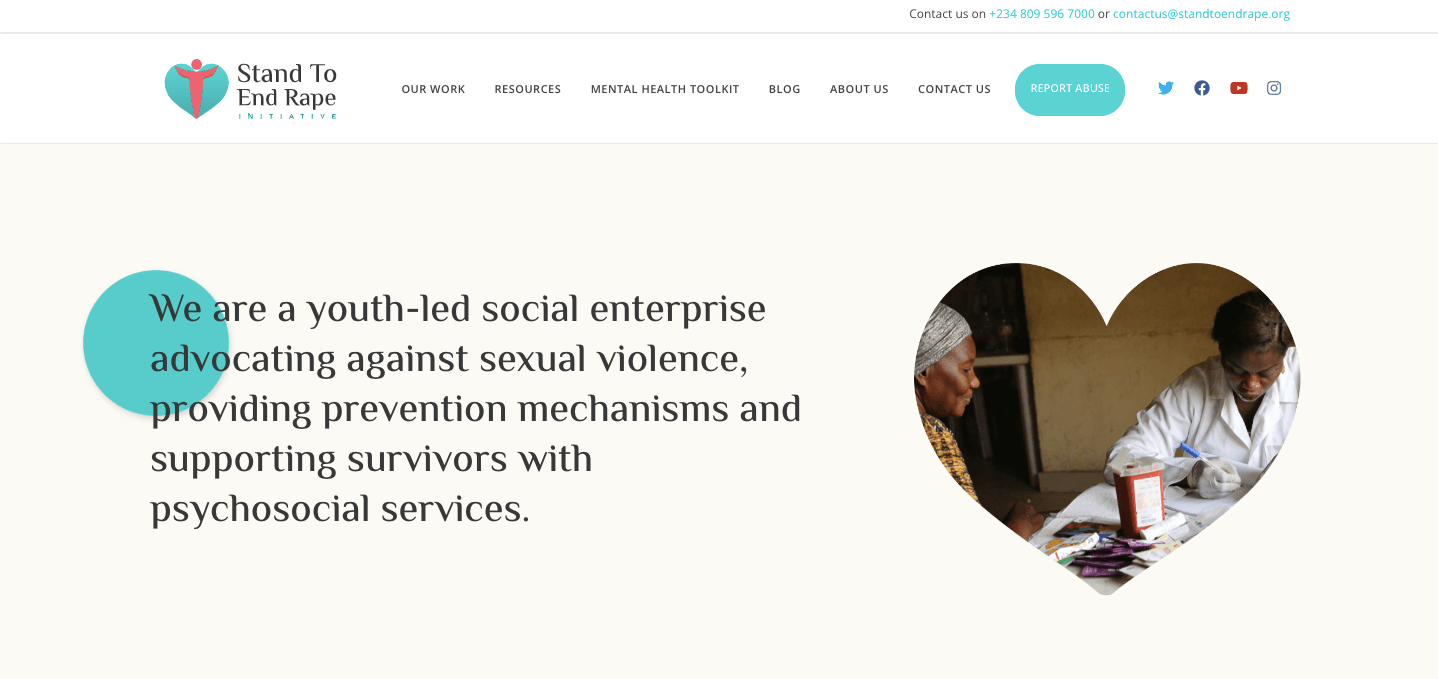 6. ACTIONAID
ActionAid is a global organization aimed at combating poverty and injustice. They focused in ensuring no poverty, zero hunger, gender equality, peace and justice in our communities. This organization takes up cases of injustice and inequality as well as unfair treatment towards the less privileged in the hope of achieving a better and more sustainable future for all.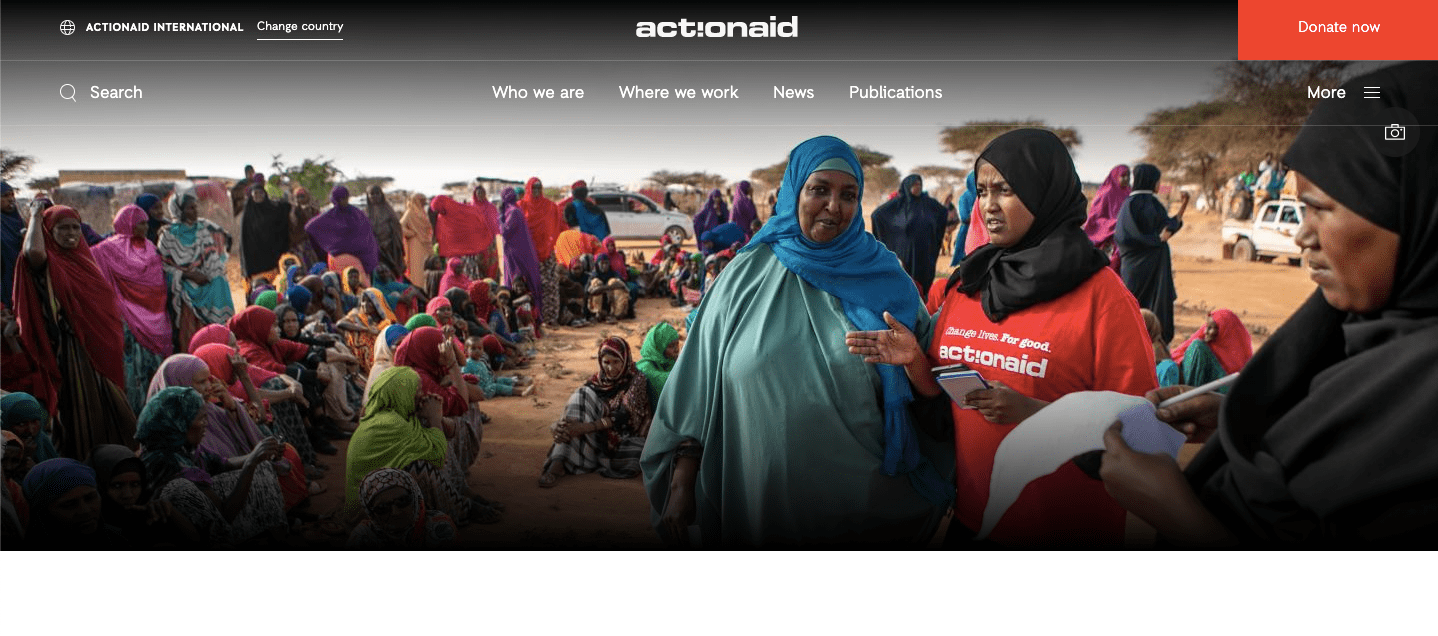 The Organization works to help promote the right of people especially the less privileged and advocate positive actions to end poverty and injustice with focus on areas such as Education, Food and Agriculture, Human Security in Conflict and Emergencies, Health, Just and Democratic Governance, and Women's Rights.
7. LIFE BANK
Life bank is an initiative on a mission to save lives across Africa by delivering critical supplies like blood, oxygen, medical samples, and rare medicines everywhere and at any time. They mobilize blood donations, take inventory of all blood available in the country, and deliver blood in the right condition to the point of need.
According to the World Health Organization (WHO), more than 81 million units of blood are collected globally every year but only 45 % of these are donated in developing and transitional countries where more than 80% of the world's population lives.
This shows that there is a huge need for blood donations and effective logistics of it, which is why Life Bank is on a mission to revolutionize Africa's healthcare system.
8. MAMALETTE
Mamalette is a platform that provides first-time African parents with information on fertility, pregnancy, birth and babies with stage-by-stage content, online courses, expert advice, active online forums, live events and other useful tools in order to reduce maternal mortality.
Throughout the world, over 300,000 women die each year from problems that arise during pregnancy and childbirth. Mamalette gives support to African women as Africa is one of the places with the worst healthcare systems and the highest maternal mortality rate.
Donate ng is a crowdfunding platform in Nigeria providing easy ways to raise money for people who need help, personal causes and charitable projects. This platform serves as a link between donors and already existing platforms allowing individuals to easily create campaigns to help fund projects.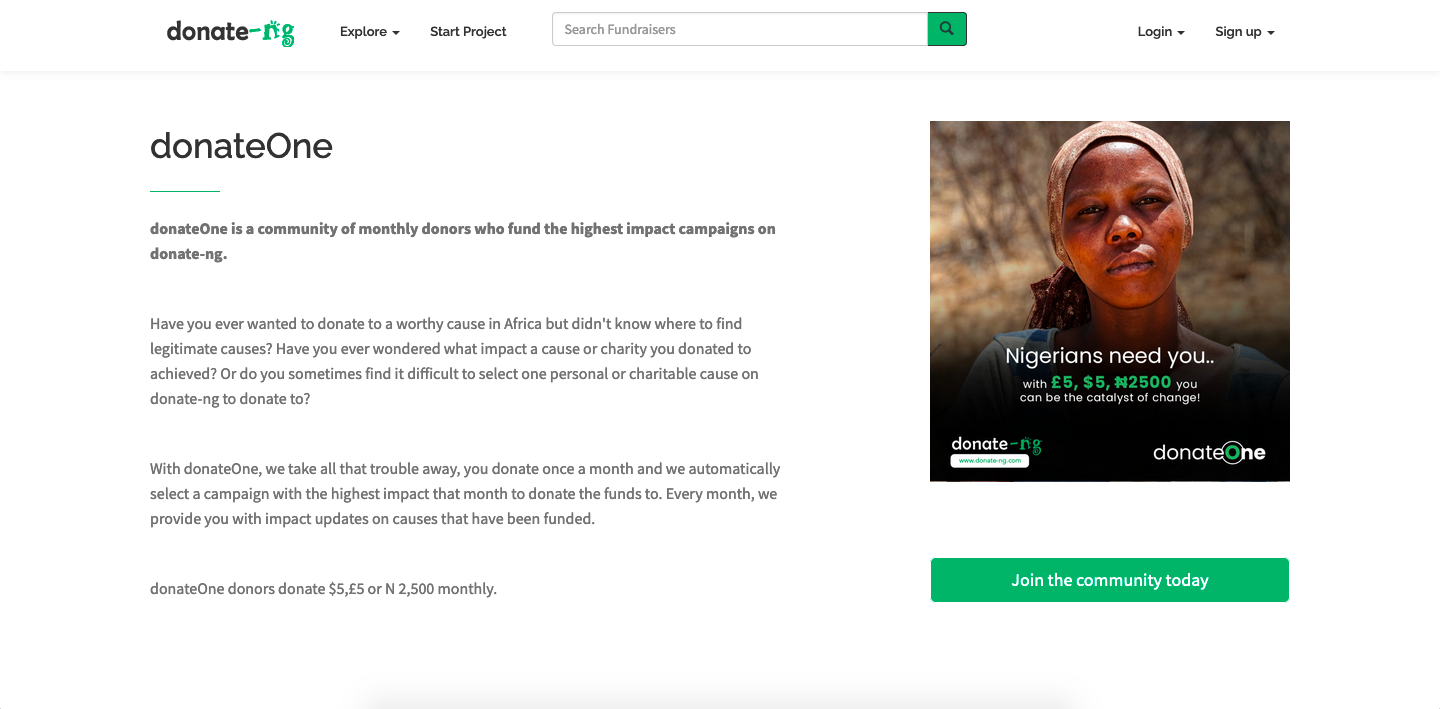 10. NULAI NIGERIA
Network of University Legal Aid Institutions (NULAI) Nigeria is a non-governmental, non-profit and non-political organization committed to promoting clinical legal education, legal education reform, legal aid and access to justice by providing pro-bono legal services to the under-served in Nigeria. They are also focused on training a new generation of lawyers committed to offering service to fight injustice.
Organizations around the world dedicated their time and resources to making the world a better place, by making sure the people in it are able to access basic amenities and your donations make the fight easier.